« Latest Dance Article | Main | Leigh's Dance Card »
March 25, 2005
Friday Cat Blogging - Overgrooming Pussy Edition.
Somebody is going to lick herself bald. Or has already tried.
Talk to the paw . . .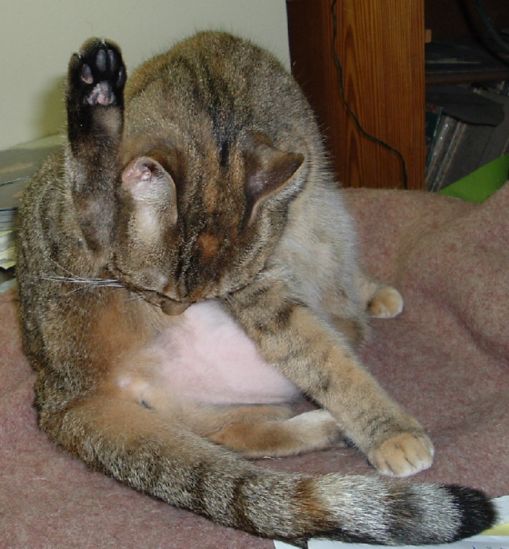 Posted by Leigh Witchel at March 25, 2005 6:20 PM
Trackback Pings
TrackBack URL for this entry:
http://www.leighwitchel.com/cgi-bin/mt-tb.cgi/55
Comments
I think this could be considered kitty exploitation... the equivalent of a pic of a bulimic person purging. We know that Javi has an overgrooming tendency, and she has sought help for it in the past. I think we need to be supportive of her.
Posted by: Steve at March 26, 2005 12:31 AM
Venise is a bit shocked to see such an indecent photograph of a fellow cat...
Posted by: Estelle at March 29, 2005 4:14 PM
Post a comment