« No Place Like Home VIII - Americans Abroad | Main | No Place Like Home X - Back to Buenos Aires »
April 12, 2005
No Place Like Home IX - Cataratas
I enjoyed the Gran Aventura but learned the next day that the view you really came to see didn't cost a thing beyond the park admission. Walking in the park, one takes a free shuttle train to the Gargantas del Diablo station, and walks a bit over a kilometer on a catwalk out to an observation point near the falls.
This was what I had come to see.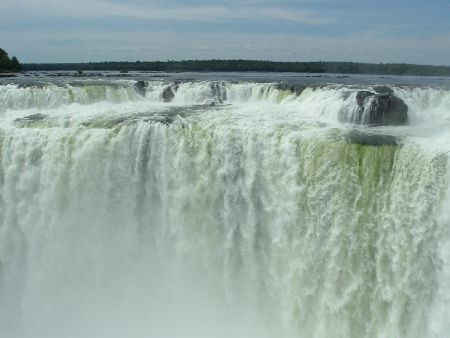 The amount of water cascading was astounding. The constant plunge down of the current was dizzying; I couldn't spend that long watching it, and the heat was oppressive.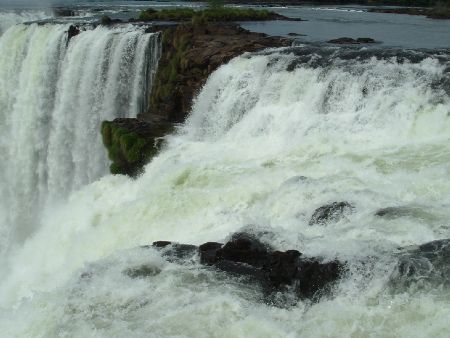 Brazil is on the opposite side of the river. This meant that I had Lotte Lenya in my head all day singing a snatch of The Bilbao Song. Es war Brasil, gewont?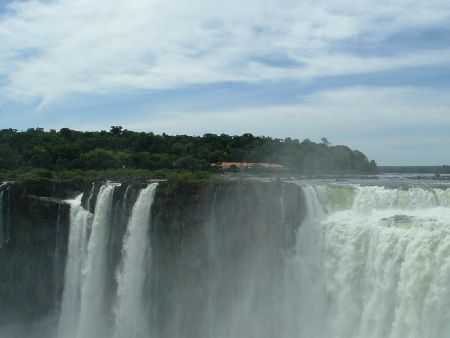 Looking up the river towards the Sheraton. It is the low flat white building obscured by the mist at the top center of the picture.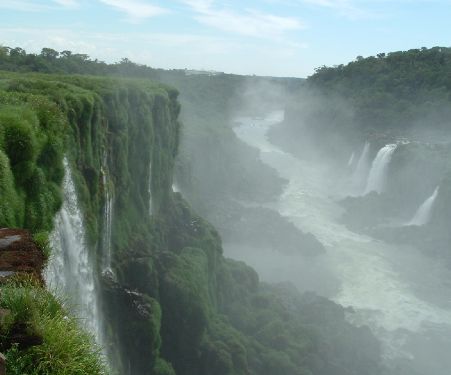 I went back to the room after to nurse my cold and try and catch up on the work I never managed to get to in Buenos Aires.

Posted by Leigh Witchel at April 12, 2005 7:21 PM
Trackback Pings
TrackBack URL for this entry:
http://www.leighwitchel.com/cgi-bin/mt-tb.cgi/83
Comments
Post a comment