« Round the Danceblogosphere | Main | Does Laura know about this? »
July 5, 2005
Separated at Birth?
George Bush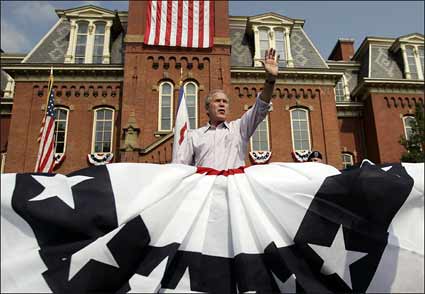 And Mother Ginger?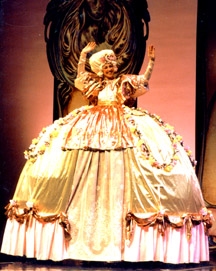 Posted by Leigh Witchel at July 5, 2005 10:42 AM
Trackback Pings
TrackBack URL for this entry:
http://www.leighwitchel.com/cgi-bin/mt-tb.cgi/150
Comments
Posted by: Carley at July 5, 2005 12:52 PM
hey, that reminds me of swirling dervishes. all bush needs is a hat like attaturk wears.
Posted by: hello at July 5, 2005 3:15 PM
Posted by: rpaul at July 5, 2005 5:52 PM
Children under his skirt, nahhh, it's just there to provide shelter for his mighty manlyhood.
A former mother ginger
Posted by: Tony Ness at July 11, 2005 1:09 PM
Post a comment