« Karole Armitage - when the avant-garde mellows | Main | Dentists invade Philadelphia! »
September 21, 2005
Current Knitting
Socks for Dad: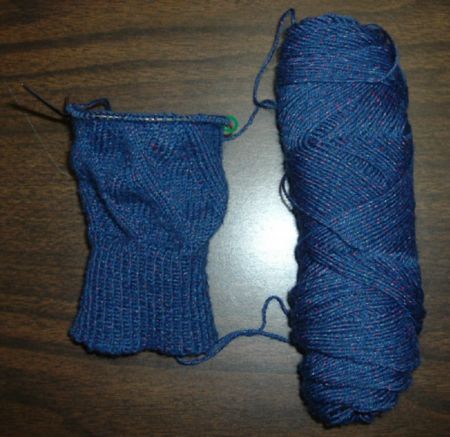 The pattern is simple and suited to circular knitting.
Multiple of 12
Round 1: SSK, K6, M1, K4
Round 2: K
Both the bolded knit sections can be adjusted up or down to achieve a convenient multiple. It's not a difficult pattern, but it isn't as quick to work as something like Twin Rib, which barely takes any attention. That might also be because of the small gauge on 2mm needles. I usually knit socks like this at around 10 sts/in. However, it seems to me to be a very good stitch pattern for men, because there's textural and knitting interest, but it is still subtle - and this is best shown in plain yarns. The one problem I see that I'm getting ladders between the repeats because of the ssk's. Anyone have any tips to prevent it - I'm using Addi 12" circular needles, so it is not because of dpns.
Here's the sock in closer detail.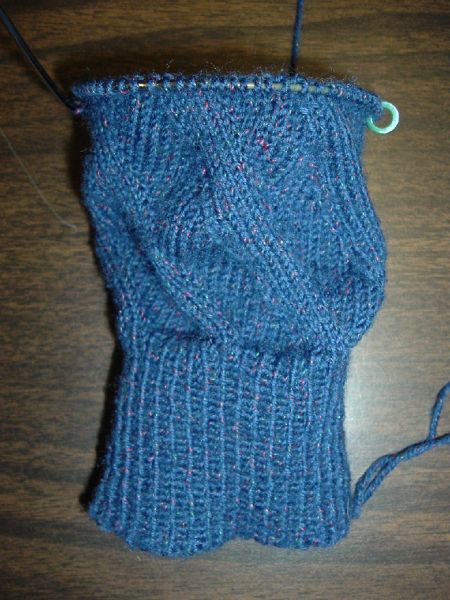 And for Stephanie, here is the Red Leaves shawl pre-blocking. The recipient's birthday is in November, so the finishing probably won't happen until then.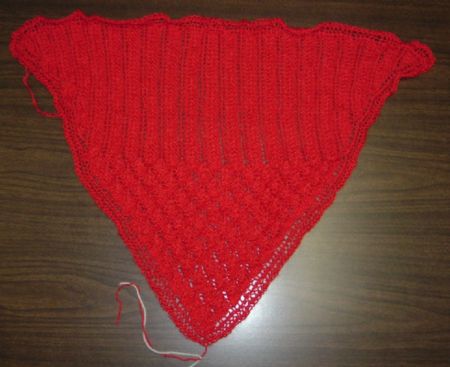 and in detail: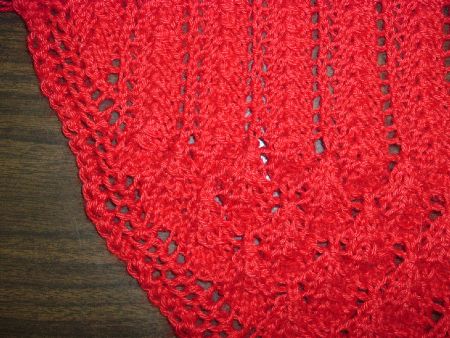 Posted by Leigh Witchel at September 21, 2005 11:26 PM
Trackback Pings
TrackBack URL for this entry:
http://www.leighwitchel.com/cgi-bin/mt-tb.cgi/215
Comments
Post a comment