« Word of Mouth: East and West Coasts | Main | America's own Marie-Antoinette »
September 6, 2005
Knitting update
Ahhh, trains and planes. Choice knitting time.
Both the red leaves shawl and Alexandra's camisole progressed on the flight to Birmingham and a train visit to Mom. I've got one part of the camisole re-knit to the underarm (the same point as before) and the other 1/3 of the way there.
Here's a comparison version of Mark I on the left and Mark II on the right.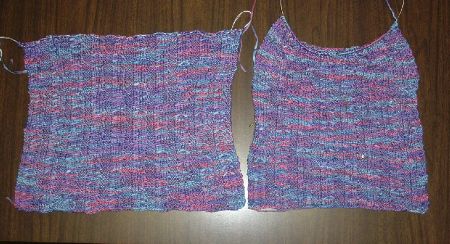 Yes, I had to take it in that much.
Red Leaves is close to finished as well. I'm attaching the top edging at present.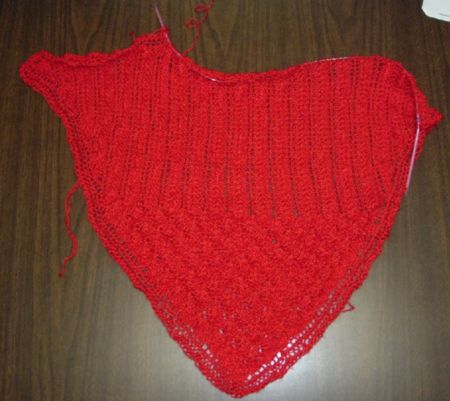 Posted by Leigh Witchel at September 6, 2005 10:52 PM
Trackback Pings
TrackBack URL for this entry:
http://www.leighwitchel.com/cgi-bin/mt-tb.cgi/199
Comments
Post a comment