« Chicken and Sausage Gumbo with a baked roux | Main | What gets cut »
October 14, 2005
Finito
On Columbus Day, and dispatched to Alexandra. I am anxiously awaiting word on whether it fits.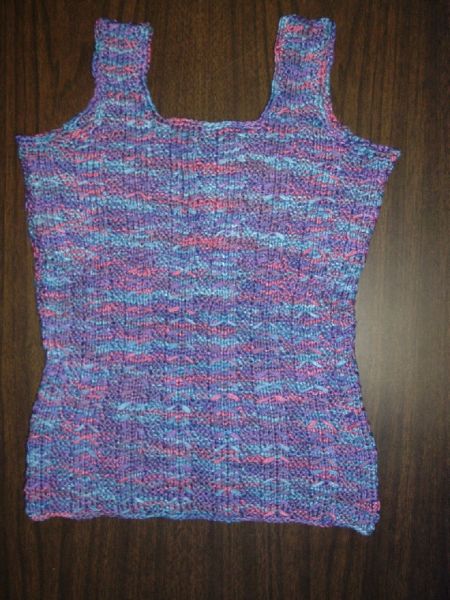 The processing of finishing isn't as dramatic as blocking but it still gives a garment its final form. For this camisole, first the side seams were sewn. Then I made a row of single crochet around the neckline and armholes - or what we call single crochet in the US, which is termed double crochet elsewhere according to my Mon Tricot stitch dictionary. Darning in the ends was the final step. I would not dare block rayon.
Here's a closer look at the neckline.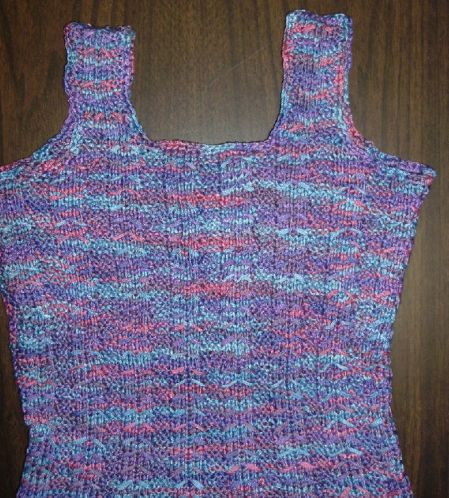 Posted by Leigh Witchel at October 14, 2005 11:45 PM
Trackback Pings
TrackBack URL for this entry:
http://www.leighwitchel.com/cgi-bin/mt-tb.cgi/232
Comments
HI, I found your blogspot from dishclothexchange.
I LOVE the sweater you knit. It is beautiful !!!!!!!!!!! I hope the lady you knit it for appreciates it.
hugs
susanmark
Posted by: susan at October 18, 2005 4:31 PM
Post a comment