« Malai Murgh | Main | Latest Dance Article »
January 14, 2006
Current knitting progress
The silk purse is up to four repeats. My guess is it will be about 10 total. Silk doesn't always feel wonderful to knit, but this does. It's soft and crushable with give. If silk wasn't available or prohibitive, my guess is that this project would work well in perle cotton.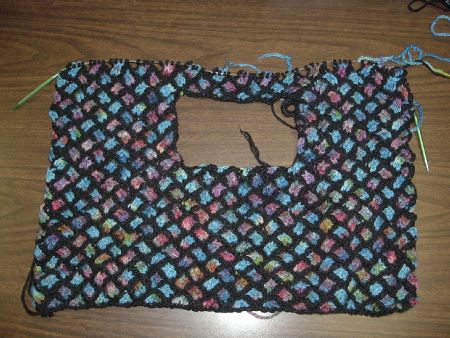 The Fair Isle entrelac yoke is past the neckhole. I'll work my way down the back, then fold it over and pick up a circular tube for the body.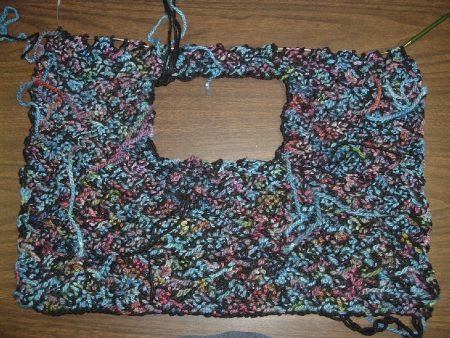 The awful truth. This is what the back looks like.
Posted by Leigh Witchel at January 14, 2006 5:42 PM
Trackback Pings
TrackBack URL for this entry:
http://www.leighwitchel.com/cgi-bin/mt-tb.cgi/363
Comments
Post a comment