« When it rains it pours. | Main | Brokeback Mountain »
February 10, 2006
Friday Catblogging - Rotten father edition
I hate you so much for this, Dad.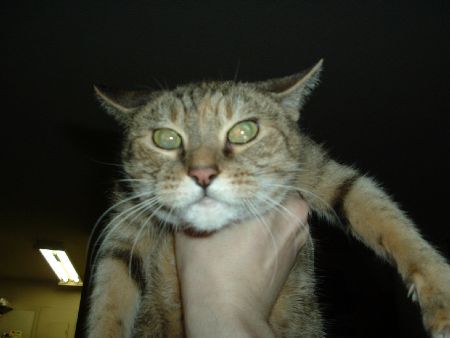 Posted by Leigh Witchel at February 10, 2006 8:48 PM
Trackback Pings
TrackBack URL for this entry:
http://www.leighwitchel.com/cgi-bin/mt-tb.cgi/387
Comments
Poor Javi! She does not look happy in that pic.
Posted by: Steve at February 11, 2006 11:35 AM
Thank you. More pictures of Javi!
Posted by: Dale at February 15, 2006 2:02 PM
Post a comment