« Dance Linkage | Main | Latest dance article »
March 10, 2006
Current Knitting - Charity scarf
It's not stunningly impressive, but it's what I'm doing.
My friend Matt was fascinated with the yarn in raw form; Lion Brand Fun Fur in Sandstones.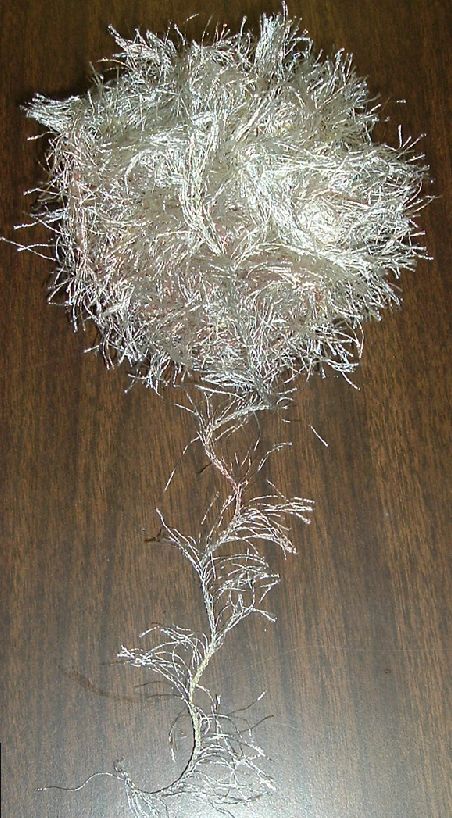 Matt: "I love it. That looks like a hairball thrown up by a 40 foot cat."
The pattern is simple - it's adapted from Dez Crawford's novelty yarn scarf pattern for the KnitList back in '01, except I've got 16 stitches on there (when I can see to count them. . . )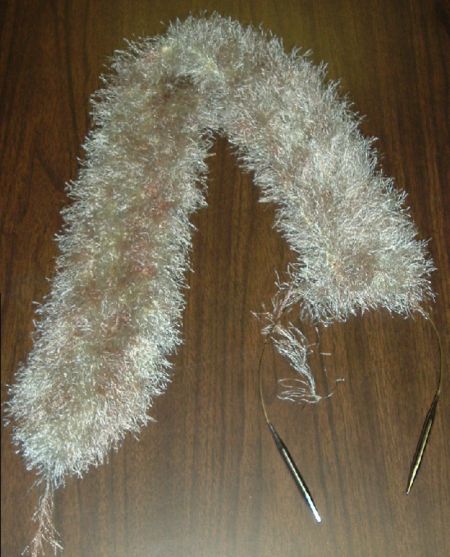 Posted by Leigh Witchel at March 10, 2006 6:49 PM
Trackback Pings
TrackBack URL for this entry:
http://www.leighwitchel.com/cgi-bin/mt-tb.cgi/419
Comments
This appears to be quite a squozable knitting project! It could ALMOST qualify for Friday Cat Blogging - Knit Impersonator Edition!
Posted by: Steve at March 11, 2006 12:38 PM
Post a comment