« Linkage | Main | Ich bin ein New Yorker »
April 14, 2006
Friday Cat Blogging - Kitty on the Keyboard Edition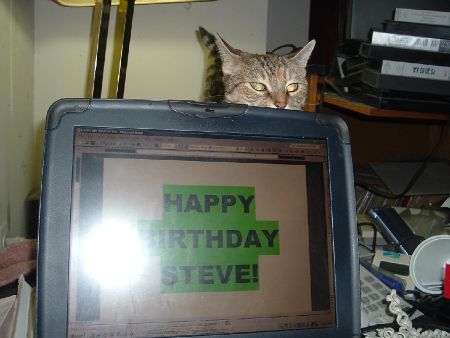 Someone's been using my computer for her own personal affairs again.
Posted by Leigh Witchel at April 14, 2006 12:24 AM
Trackback Pings
TrackBack URL for this entry:
http://www.leighwitchel.com/cgi-bin/mt-tb.cgi/444
Comments
Awwww! I am flattered that Kitty remembered my birthday and took time away from ordering food at Kibble.com to make me a birthday greeting! She is quite the talented graphic design cat!
Posted by: Steve at April 14, 2006 2:33 AM
Post a comment