« Friday Cat Blogging - Kitty Nest Edition | Main | Where have you gone, Joe Adagio? »
April 24, 2006
Spring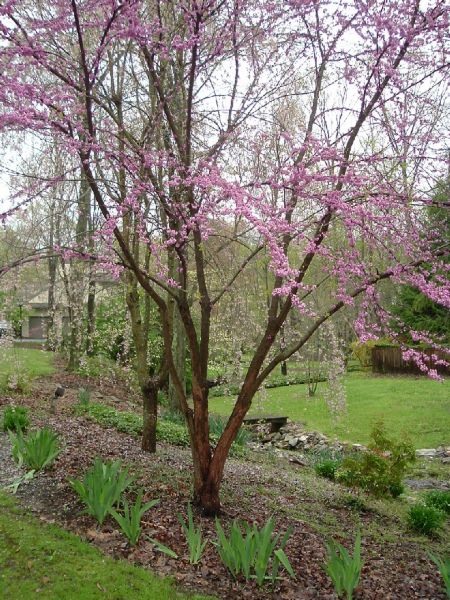 I taught here on Sunday in Chester County, Pennsylvania. The beautiful purple tree in front is an Eastern Redbud. It, along with the Dogwoods, Crabapples and Cherry Blossoms conspired to bloom all at once so southeastern Pennsylvania is a riot of flowering trees. It's very beautiful.
I taught two classes for Main Line Knitting Guild, Entrelac and Stitches No Knitter Should Be Without and had a marvelous time. I piggybacked some dance into the weekend as well; Pennsylvania Ballet did a fine job with Midsummer Night's Dream.
I'm on deadline for a few articles (Knit Simple, Ballet Review) so if I skip a few days, apologies in advance - but I'll try not to.
Posted by Leigh Witchel at April 24, 2006 11:12 PM
Trackback Pings
TrackBack URL for this entry:
http://www.leighwitchel.com/cgi-bin/mt-tb.cgi/451
Comments
leigh
how's it goin?
just thought I would drop a little hello.
Let me know if you are ever in San Francisco!
your little hamster,
jennie
Posted by: jennie at May 7, 2006 2:19 PM
Post a comment