« Travel and Priceline Update | Main | Leigh's Dance Card - Bicoastal Edition »
September 24, 2006
Sunday cheap excuse cat blogging
I'm in deadline crunch. Articles for Knit.1 and the DCA newsletter, teaching knitting classes at night and going to Seattle on Friday. Blogging will probably be light, though I will try for some substantive stuff if possible.
But since you only come here for the cat blogging anyway, here is a classic pose from She Who Must Be Petted, Guardian of the Caller ID.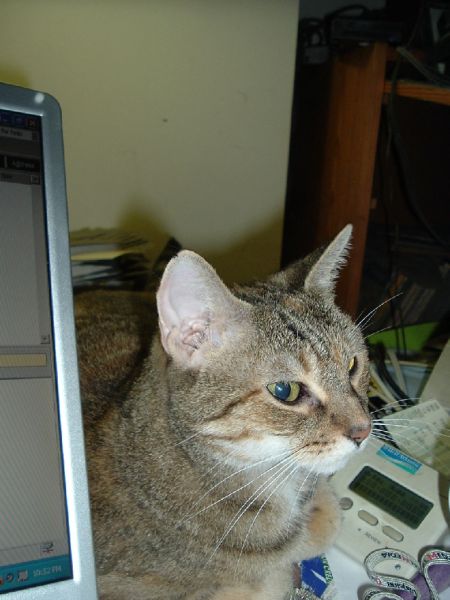 Posted by Leigh Witchel at September 24, 2006 10:57 PM
Trackback Pings
TrackBack URL for this entry:
http://www.leighwitchel.com/cgi-bin/mt-tb.cgi/538
Comments
I sensed that she was watching the caller I.D. and perhaps screening her calls when I called there earlier!
Posted by: Steve at September 24, 2006 11:50 PM
Post a comment