« Latest Dance Articles - Catching Up Edition | Main | A favorite quote on choreographing »
January 5, 2007
Friday Catblogging - Photographic Assistant Edition
Somebody had to get into the shoot when I was photographing Mom's scarf.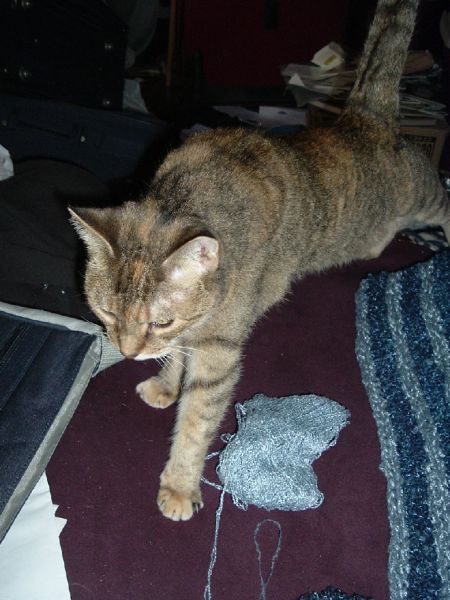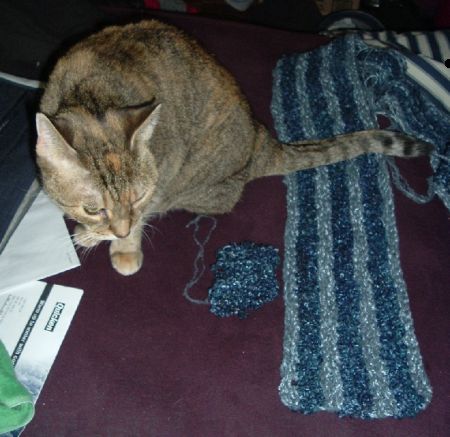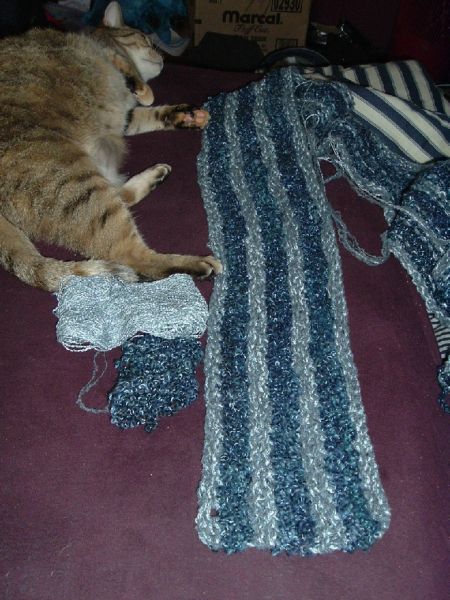 Posted by Leigh Witchel at January 5, 2007 4:09 PM
Trackback Pings
TrackBack URL for this entry:
http://www.leighwitchel.com/cgi-bin/mt-tb.cgi/595
Comments
Well, there is that old stereotype image of kittens playing with a ball of yarn.... and the Kitty does go with everything... she's the new black.
Posted by: Steve at January 5, 2007 4:20 PM
Oh my. We all seem to be blogging gratuitous cat photos today. Hurray.
Posted by: JoVE at January 5, 2007 8:42 PM
1)Now, remember to do the stretch very carefully. Eaaaaasy......breath out......
2)What? You hurt something? Well don't look at me. I'm telling you what you're supposed to be doing. It's not MY fault if you did it wrong. If you'd PAY ATTENTION, this wouldn't have happened.
3)We'll let Wussy over here moan for a while while we get ready for our next pose. Just a reminder that next class won't be at our usual time. Are we ready? Breathe.......
(yep my cats get pissed at me too. You'd think they'd want a Stitch n Bitch calendar or something)
Posted by: Duffy at January 20, 2007 6:55 PM
Post a comment