« No Place Like Home IV - Necropolis | Main | No Place Like Home V - Mythology »
April 10, 2005
Sunday Cat Blogging - Kitty Australis Edition
And I thought cat blogging would be impossible this week. This kitty was lounging by a tomb in Recoleta cemetery
and was much more interested in getting petted and skritched than in posing for a picture.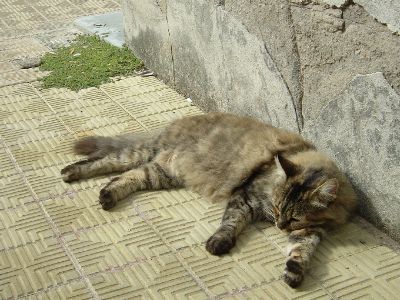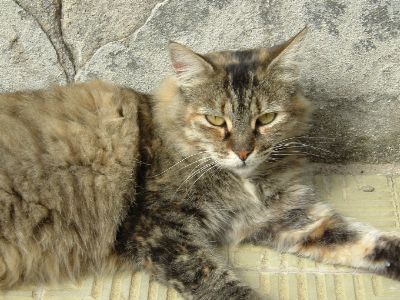 Posted by Leigh Witchel at April 10, 2005 8:59 AM
Trackback Pings
TrackBack URL for this entry:
http://www.leighwitchel.com/cgi-bin/mt-tb.cgi/77
Comments
Gatto! (And an especially fluffy looking one at that!) Was this kitty visiting a dearly departed loved one or a part of the cemetary pest control squad?
Posted by: Steve at April 10, 2005 11:58 AM
Post a comment