« First knitting screw-up of 2006! | Main | Leigh's Dance Card: New Year Edition »
January 3, 2006
Good Luck Kitty
She Who Must Be Petted is thinking good luck thoughts for Steve, who pestered for a kitty picture. So here's one with mood lighting: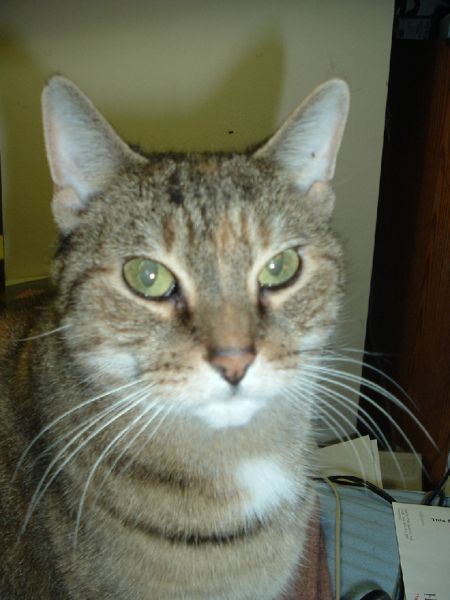 Note the presence, as in Italian portraiture of the Renaissance, of important symbolic attributes of the sitter in the background, in this case tasty plastic-sheathed cords.
Posted by Leigh Witchel at January 3, 2006 11:04 PM
Trackback Pings
TrackBack URL for this entry:
http://www.leighwitchel.com/cgi-bin/mt-tb.cgi/352
Comments
Thank you Javi (and Leigh)!!! I can feel the luck all the way here in Minnesota!
Posted by: Steve at January 4, 2006 1:17 AM
Post a comment