« Melissa Hayden 1923-2006 | Main | Current Knitting (finally!) »
August 11, 2006
Friday Catblogging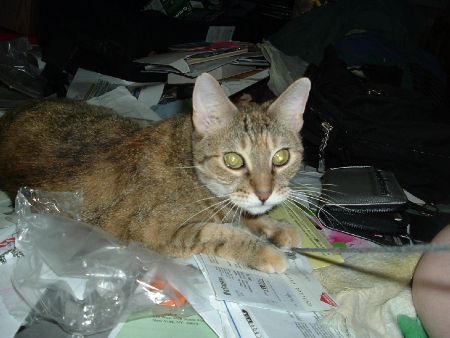 Following the trend of today's photojournalists, this photo is faked.
She Who Must Be Petted is usually not interested in yarn - I trolled it past her several times like a fishing lure to get this shot.
I love her also because she never tells me the bed is messy.
Posted by Leigh Witchel at August 11, 2006 1:11 AM
Trackback Pings
TrackBack URL for this entry:
http://www.leighwitchel.com/cgi-bin/mt-tb.cgi/508
Comments
That is one appealing Kitty! Much more than David Hasselhoff. (And a better singing voice too!)
Posted by: Anonymous at August 11, 2006 8:49 PM
Post a comment