« Kschessinska's memoirs | Main | Friday Cat Blogging - Striped Blob Edition »
September 7, 2006
Pictures at an Exhibition (III)
Walking on Sunday morning before a matinee.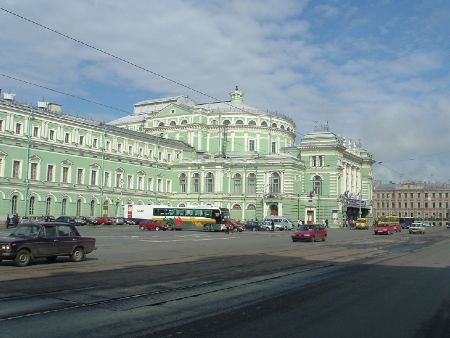 The Mariinsky.
I did try to take pictures of the interior at intermission, they came out predictably awful. There's a panoramic view of the theater at the Mariinsky's own site. It's more gold in that photo than I recall it - my impression (particularly because of the draperies and the ceiling that one can only see around the edges of the panorama) is overwhelmingly pale blue.
St. Nicholas' Cathedral (a naval church) is down the street about two blocks from the Mariinsky.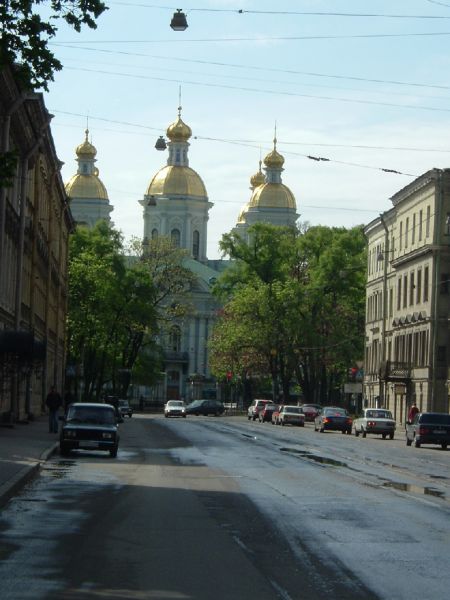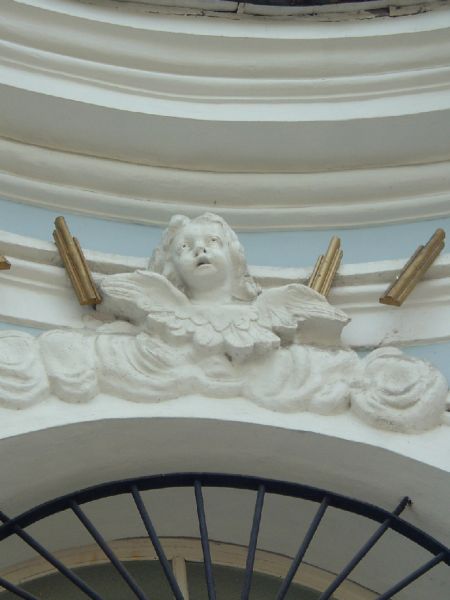 Monday - walking with Nico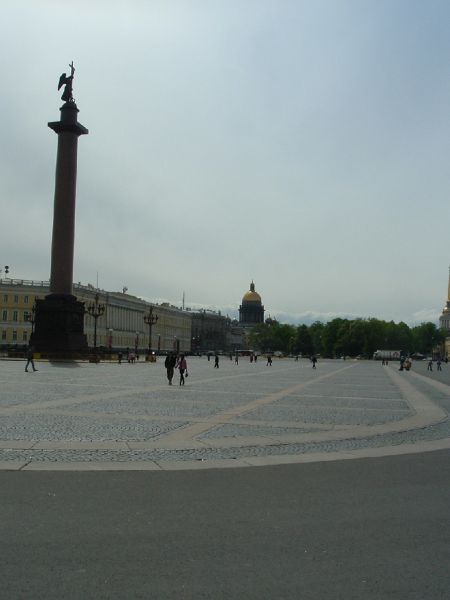 Palace square, looking towards St. Isaac's. A bit of the golden spire of the Admiralty can be seen at the far right.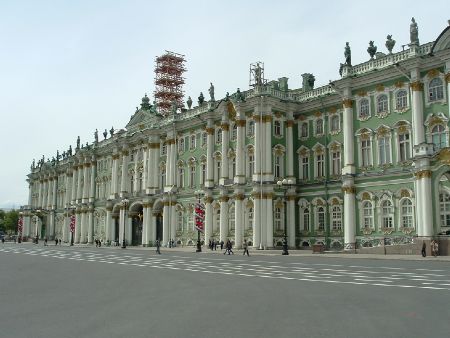 Shock and awe in architecture. The Winter Palace. It's even bigger than it seems as this is only the facade on Palace Square. The building has an interior courtyard and another equally large wing facing the Neva. It's over 1000 rooms and presently houses a portion of the Hermitage collection.
A canal with a connecting bridge above (I believe this may be from the "little" Hermitage to the "old" Hermitage.
Monday: The walk back to the hotel after Swan Lake at the Mariinsky. 10:15 pm, light rain.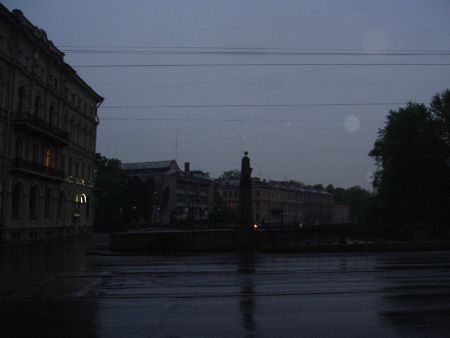 The Moika, looking eastward. The westward view from the same spot is here.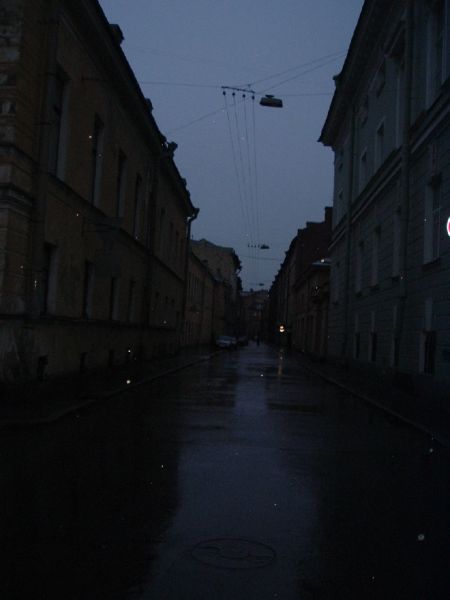 A side street off the Moika.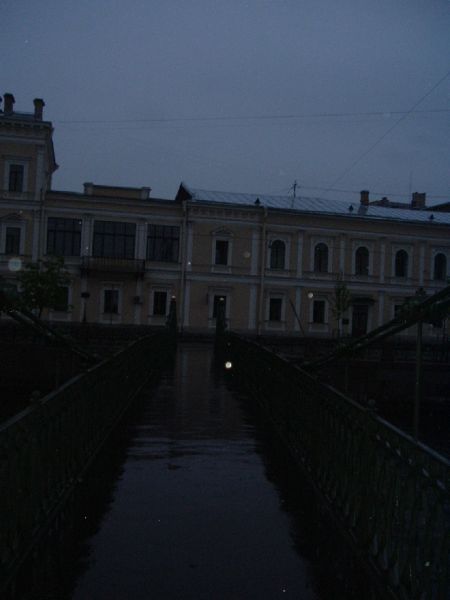 Crossing a bridge over the Moika, looking at the Yussupov Palace.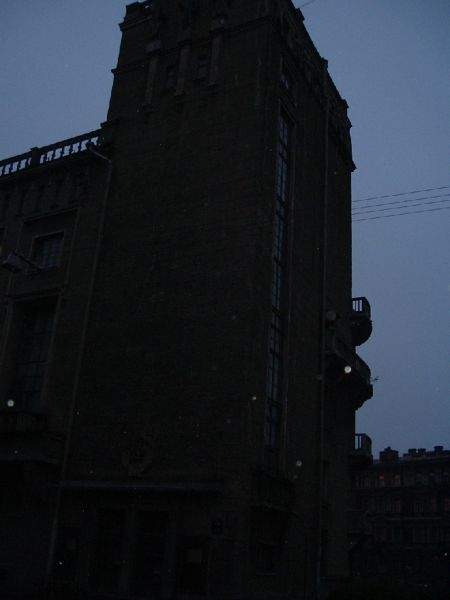 Moika 58 - one of the few Soviet style buildings I saw in the center of the city. Note the hammer and sickle over the portal.
Posted by Leigh Witchel at September 7, 2006 10:22 AM
Trackback Pings
TrackBack URL for this entry:
http://www.leighwitchel.com/cgi-bin/mt-tb.cgi/529
Comments
Post a comment