« Latest Dance Articles | Main | Friday Catblogging: Shared Bodyheat Edition »
January 25, 2007
Current Knitting
The socks in Confetti are now both at the heel turning. They're large, so they've found a home with my friend John in Toronto, who is a size 12. It's appropriate; the yarn was bought in Toronto, so it is returning home. John's birthday isn't for several months, so they've been set aside in favor of more pressing tasks.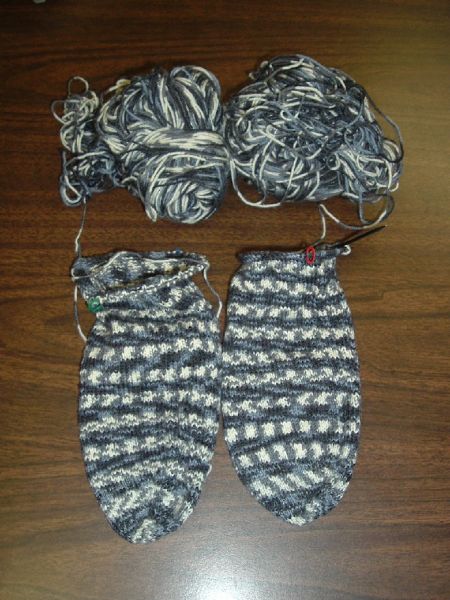 The current walking project is a cabled hat made much like the one I made last year for my brother. I may not be knitting while walking much in the next few days; it's bitterly cold.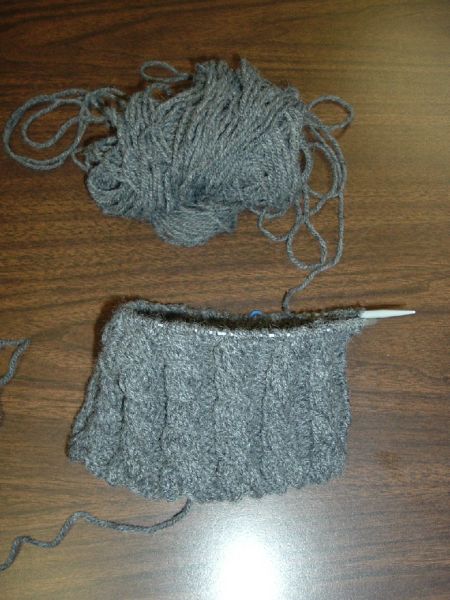 I began Nicholas' sweater back in October, but restarted it at the beginning of this year, feeling there were enough small errors that I was happier just starting again. The bottom chevron stitch curls naturally and will need blocking. I tried several different stitches for the yoke before deciding on a modification of Swag Stitch, which had both a nice horizontal effect (a good thing at the yoke, not that a baby needs to look broad shouldered) and a pretty retro feel. Swag Stitch, in the Walker treasuries, also works up lickety-split. I need to complete the seaming, do borders and buttons and finally block it. It better turn out well. Though I had nothing to do with his creation (scout's honor, though I was never a scout), it seems Nicholas Leigh is my partial namesake.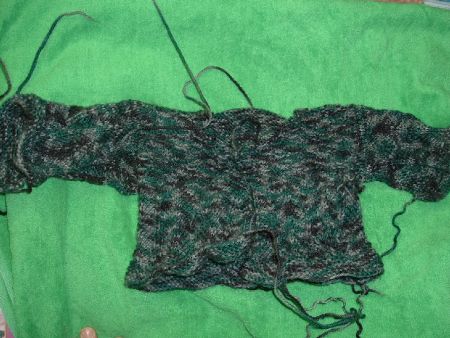 Here is a closer look.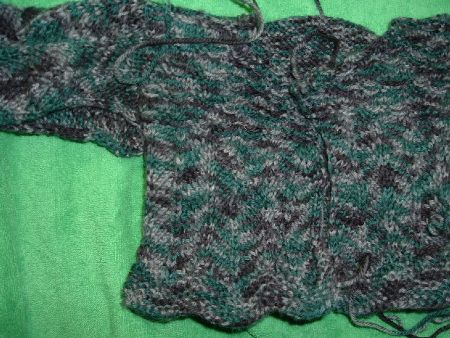 Posted by Leigh Witchel at January 25, 2007 10:59 PM
Trackback Pings
TrackBack URL for this entry:
http://www.leighwitchel.com/cgi-bin/mt-tb.cgi/607
Comments
When it is this cold you really appreciate wooden or bamboo needles for travel knitting. I can take my gloves off on the bus, for example, but pulling metal needles out of my bag is NOT pleasant.
Posted by: JoVE at January 26, 2007 10:57 AM
Post a comment